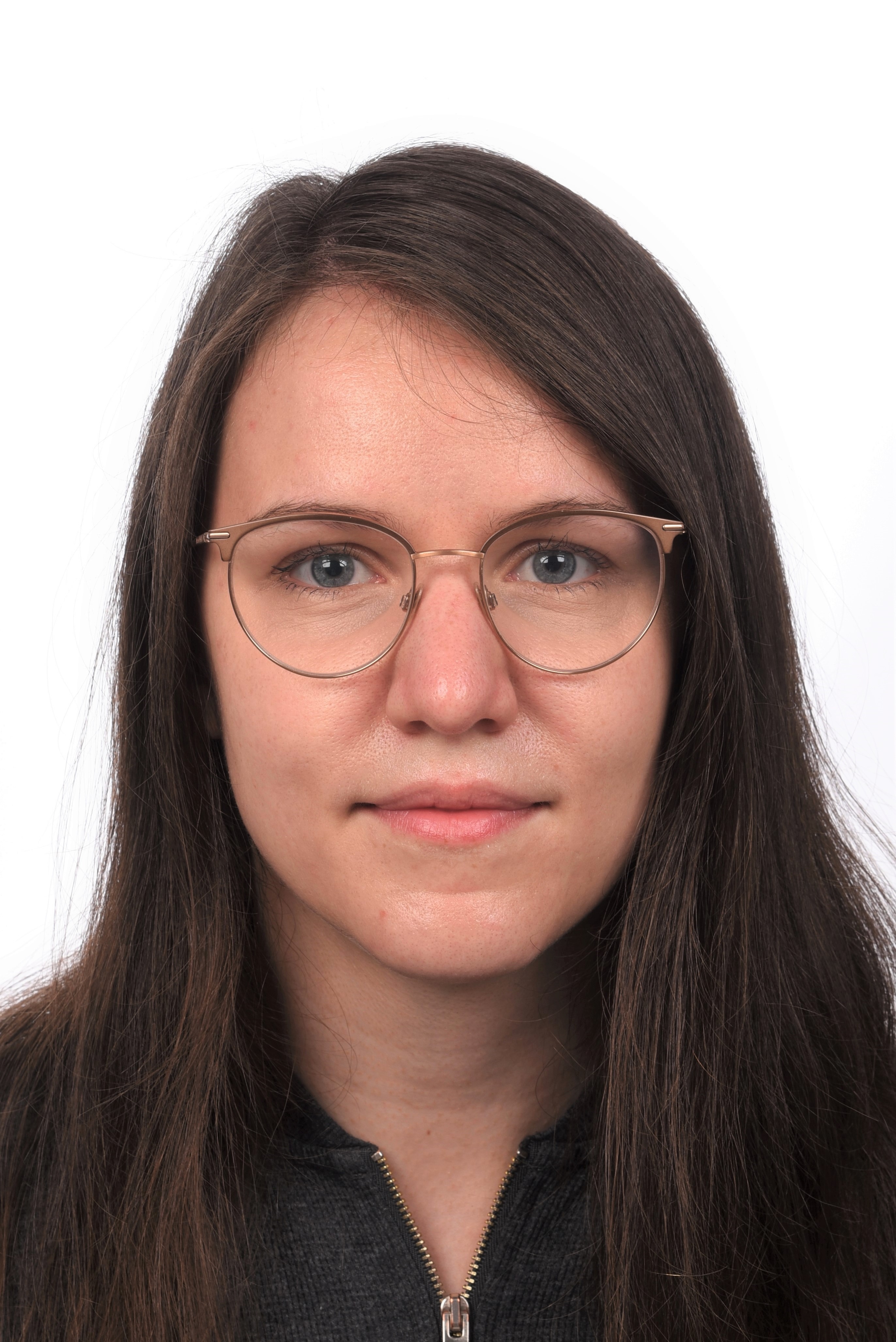 Evelyn Herberg
Since August 2021 I am a Postdoctoral Researcher at the
Center for Mathematics and Artificial Intelligence (CMAI)
and Department of Mathematical Sciences
in the research group of Prof. Dr. Harbir Antil.




Contact Information
George Mason University
4400 University Drive
Exploratory Hall, room 4104
Fairfax, Virginia 22030
E-mail : eherberg [at] gmu.edu

Short CV
since 08/21 : PostDoc at George Mason University, Fairfax, VA, U.S.A.
04/19 - 08/21 : Research assistant and Ph.D. student at University of Koblenz-Landau
06/21 : Dr. rer. nat. Mathematik, University of Koblenz-Landau
2020 : Certificates in Machine Learning and Deep Learning
10/17 - 03/19 : Research assistant and Ph.D. student at University of Hamburg
09/17 : M.Sc. Wirtschaftsmathematik, University of Hamburg
09/15 : B.Sc. Wirtschaftsmathematik, University of Hamburg
Publications
Dissertation and Theses
PhD Dissertation: Sparse discretization of sparse control problems with measures, University of Koblenz-Landau, 2021.
Master thesis: "Variational discretization of parabolic control problems in space-time measure spaces", University of Hamburg, 2017.
Bachelor thesis: "Das augmentierte Lagrange-Verfahren und dessen Anwendung auf semi-definite Programme", University of Hamburg, 2015.
Conference Talks and Posters
Other Invited Talks
Lothar-Collatz-Seminar, University of Hamburg, Germany, January 2020.
"Variational discretization approach applied to an optimal control problem with bounded measure controls".
Organization
Teaching
Spring 22: Research Interaction and Training Seminar (George Mason University)
Summer term 21: Tutor for Optimization 1 (University of Koblenz-Landau)
Winter term 20/21: Tutor for Optimization 2 and Applied Differential Equations (University of Koblenz-Landau)
Summer term 20: Tutor for Optimization 1 (University of Koblenz-Landau)
Winter term 19/20: Tutor for Optimization 2 (University of Koblenz-Landau)
Summer term 19: Tutor for Optimization 1 (University of Koblenz-Landau)
Winter term 18/19: Tutor for Numerics (University of Hamburg)
Summer term 18: Tutor for Optimization (University of Hamburg)
Winter term 17/18: Tutor for Differential Equations 1 (Hamburg University of Technology)
Summer term 17: Tutor for Optimization (University of Hamburg)
Winter term 16/17: Tutor for the mathematical preparation course for students of mathematics , Tutor for Numerics, Tutor for "girls go math" (University of Hamburg)
Summer term 16: Tutor for Linear Algebra 2 (University of Hamburg)
Winter term 15/16: Tutor for the mathematical preparation course for students of business administration, Tutor for Linear Algebra 1 (University of Hamburg)
Summer term 15: Tutor for Optimization (University of Hamburg)
Winter term 14/15: Tutor for Numerics (University of Hamburg)