Welcome!
Students majoring in mathematics take courses in the logical foundations of mathematics, the calculus sequence, matrix algebra, and discrete mathematics. Majors choose from a concentration of applied, traditional, or actuarial mathematics. Both the B.A. and the B.S. in mathematics will allow entry to advanced studies or career opportunities as diverse as the fields to which mathematics is applied. The metro region of Washington, DC is a particularly fertile area for related job opportunities, including consulting, teaching, and government.

Mason offers a vibrant graduate mathematics program that awards M.S. and Ph.D. degrees. Students can specialize in a diverse selection of areas in pure, applied and computational mathematics.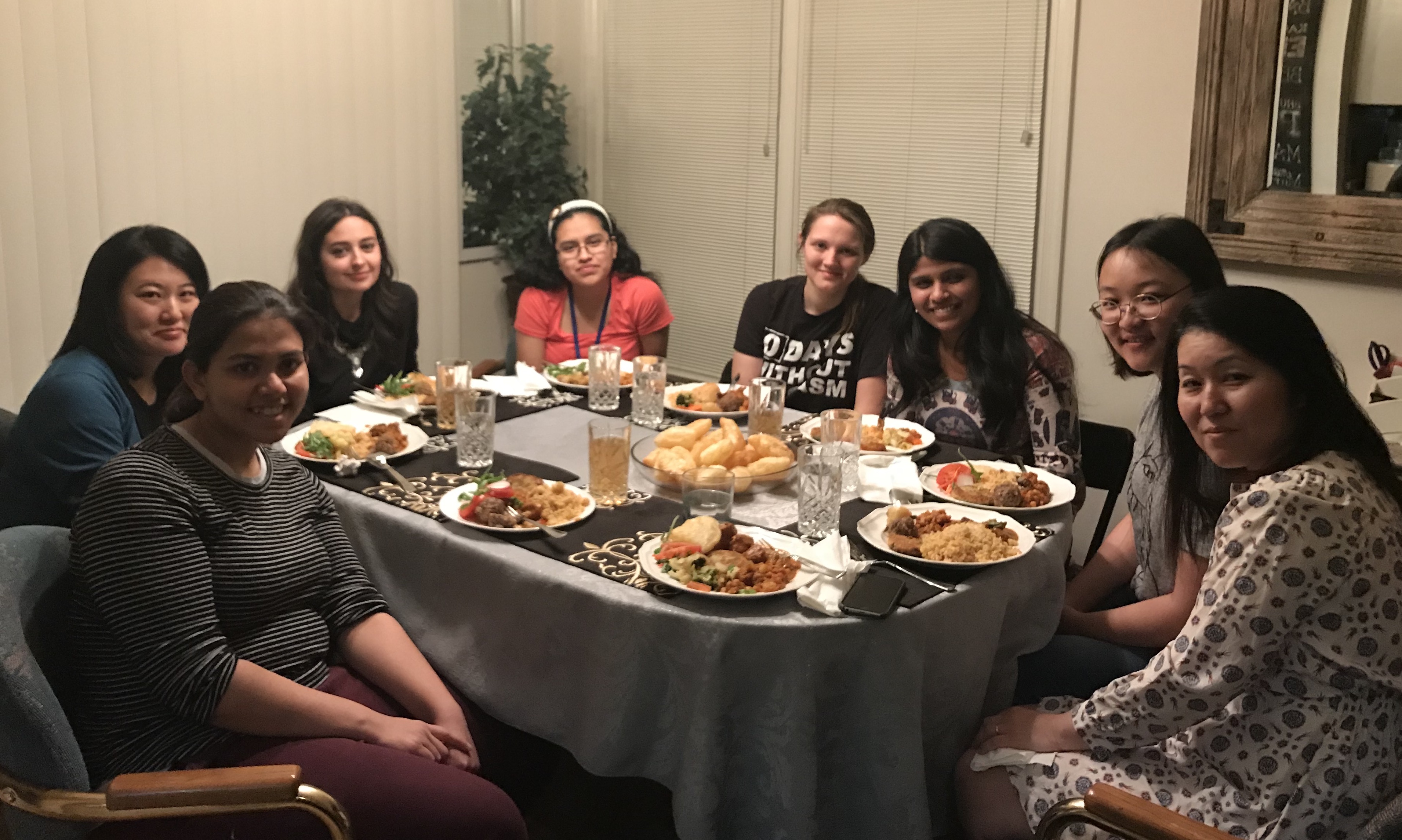 A mixture of undergraduate and graduate students assemble for a late-semester gathering.
From left, Hye Kyung Kim, Arsah Rahman, Deanna Easley, Marilyn Vazquez, Tracey Oellerich, Cigole Thomas, Jiajing Guan, and Sayomi Stallings.
Photo by Orton Babb.
See more math department activities at our Highlights page.