Quick Links
Mason Experimental Geometry Lab (MEGL)
MEGL accepts applications for research interns every semester and summer. Funding is available for work-study students, and qualified students can earn course credit or work towards an honors thesis. Please see the MEGL web page for details.
GMU Industrial Immersion Program
Ph.D. students gain industrial experience through immersion in commercial and government labs. Students participate in interdiscipliary projects with GMU and external mentors. Information on the program is available at the IIP web page.
Dual Enrollment Courses
The Mathematics Department has an agreement with Fairfax County Public Schools for FCPS-GMU Dual Enrollment Courses.
Mathematics and Technology for Talented Youth
Mason's popular program for young math and tech students. Information: Mathematics and Technology for Talented Youth program, organized by Math professor J.E. Lin.
Welcome!

Students majoring in mathematics take courses in the logical foundations of mathematics, the calculus sequence, matrix algebra, and discrete mathematics. Majors choose from a concentration of applied, traditional, or actuarial mathematics. Both the B.A. and the B.S. in mathematics will allow entry to advanced studies or career opportunities as diverse as the fields to which mathematics is applied. The metro region of Washington, DC is a particularly fertile area for related job opportunities, including consulting, teaching, and government.

Mason offers a vibrant graduate mathematics program that awards M.S. and Ph.D. degrees. Students can specialize in a diverse selection of areas in pure, applied and computational mathematics.






Ph.D. students Brent Gorbutt (second from left) and Thom Ales (second from right) receive ceremonial hoods representing conferral of the Ph.D. degree at the spring 2019 Mathematical Sciences luncheon. Munirah Aljuaid (not pictured) also receives the Ph.D. degree this year. Thesis advisors Flavia Colonna, Rebecca Goldin, and Neil Epstein perform the honors.

See more math department activities at our Highlights page.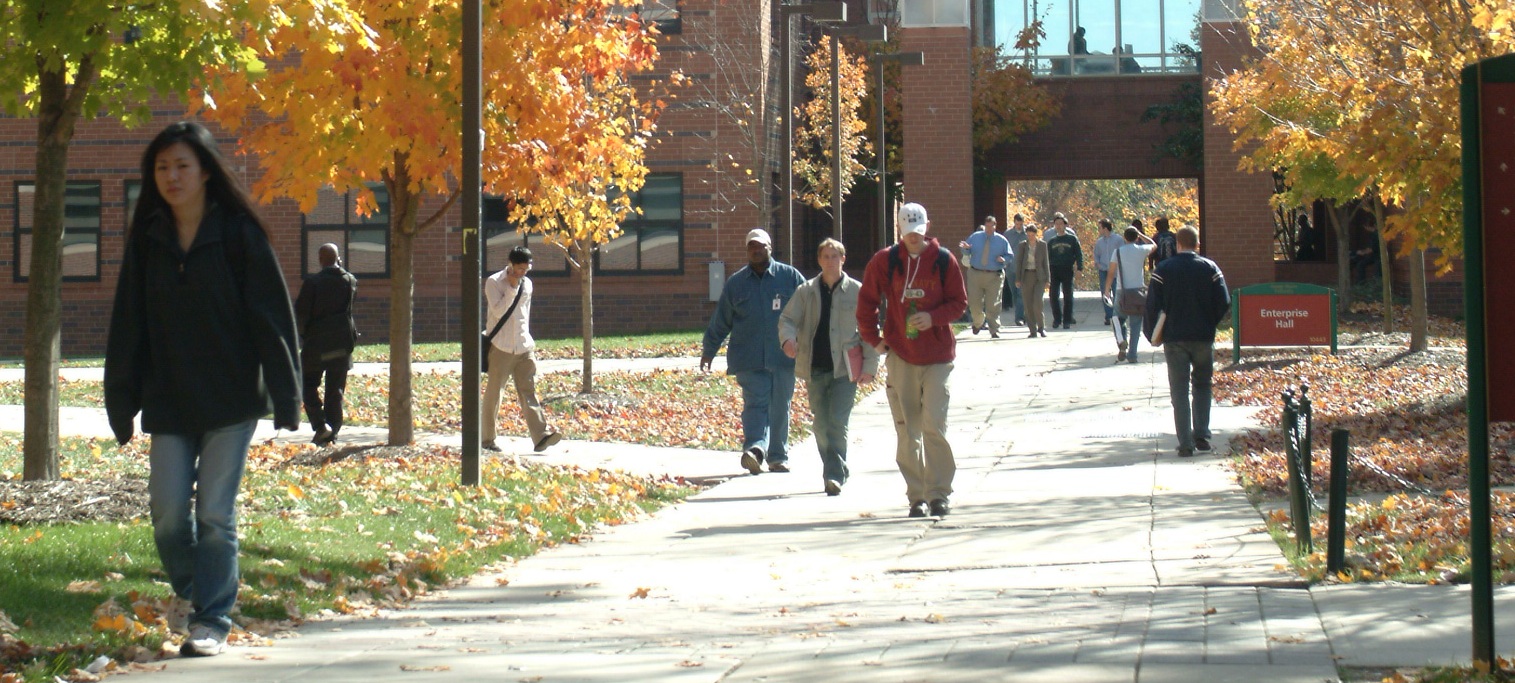 About George Mason
Since it was founded in 1972, George Mason University has grown into a major educational force and earned a reputation as an innovative, entrepreneurial institution. Just minutes from Washington, D.C., George Mason has a growing and diverse student body and an exceptional faculty of enterprizing scholars. At the center of the world's political, information, and communications networks, George Mason is the university needed by a region and a world driven by new social, economic, and technological realities.
Department of Mathematical Sciences
4400 University Drive, MS: 3F2
Exploratory Hall, room 4400
Fairfax, Virginia 22030
Main Phone Number: 703-993-1460
Fax Number: 703-993-1491
Events
Mathematics Colloquium on Jan. 31
The Mathematical Sciences Colloquium will meet on Friday, Jan. 31 at 11:30 in Room 4106, Exploratory Hall. Sara Maloni of the University of Virginia will talk on Dynamics on character varieties.
Combinatorics, Algebra and Geometry Seminar on Jan. 31
The next meeting of the CAG Seminar will be Friday, Jan. 31 at 12:30 in Room 4106, Exploratory Hall. Ben Wormleighton will talk on ECH capacities, Ehrhart theory, and toric varieties.
Applied and Computational Math Seminar on Jan. 31
The next meeting of the Applied and Computational Math Seminar will be Friday, Jan. 31 at 1:30 pm in Room 4106, Exploratory Hall. Mahdi Hashemi will talk on Machine learning for smart cities.
Conferences
East Coast Optimization Meeting on April 2-3, 2020
The second annual ECOM will be held at GMU on April 2-3, 2020. The 2020 theme is Optimization for Machine Learning.
Sayas Numerics Day on May 9, 2020
The annual Sayas Numerics Day (formerly DelMar Numerics Day) will be held at UMBC on May 9, 2020.